Concrete Estimating
Services
Concrete Estimating Services
Concrete is used in massive amounts in the construction industry, and it is one of the primary materials needed to construct a building, including civil works. Estimating the quantity of the concrete is highly important and one of the first steps for bidding on a new project or tender. In addition to that, many contractors need the rebar estimate to place their orders with the suppliers. It becomes important yet difficult for a contractor to do the concrete estimate in these cases. This is why concrete estimating outsourcing services from industry-famous companies such as Legacy Estimating become important and makes the job easy for you.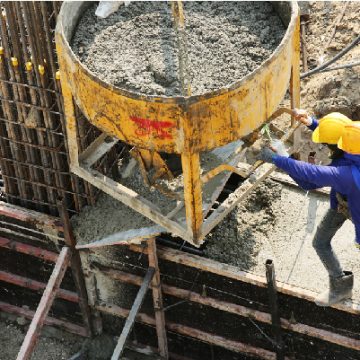 Why Should You Outsource Concrete Quantity Estimating Services?
When you are a construction firm and want to win the tender, it becomes vital to get into the bidding process prepared. To win the tender, your bid has to be precise and lower as the entire bidding process is transparent. Consequently, to tender lower bids, you must use accurate and precise concrete takeoff outsourcing services in addition to pricing estimates for your project. 
Using precise concrete quantity estimation services, your bid will be accurate, making you win not only the bid with a massive profit but also saving you tons of time, resources, and money. At Legacy Estimating, we have formulated a plan and practices that are effective, accurate, and lightning-fast. 
We highly value the time and money resources of our clients as we value their work. Therefore with our concrete estimating outsourcing services, you can put your dedicated focus on the design and construction process of the projects. At the same time, we handle the complete estimations of your projects. 
Why do you need professional concrete estimation and takeoffs? 
The main reason Legacy Estimating can become your trusted strategic partner is that we offer precise and accurate estimates. Increasing the chance for you to win more bids. In the construction industry, where the business depends on winning project bids, quantity estimation services are vital. 
One of the other important reasons to get an accurate price quote from a professional and independent estimation company is that you do not waste time and money. The construction estimating and takeoff software is quite expensive, and they need serious efforts, time, and money to master the software. 
Construction companies should focus on the design and construction of their actual projects rather than wasting money on buying different expensive software and then hiring trainers to train their employees to use the said software. 
Concrete Takeoff Outsourcing Services, why do you need them? 
The construction material takeoffs indicate how much material you will need for a particular project and how much of the raw material you should have in stock at all times. This becomes quite important for the construction companies as it makes sure the supply chain runs without a hitch, and the works doesn't stop at any time. 
Are you looking for detailed and accurate concrete construction estimation services to get comprehensive material takeoff? – Then, Legacy Estimating is your best bet. We offer in-detail concrete estimation and takeoffs for concrete works,
Which include but are not limited to; 
The entire structure of buildings

Pavements

Foundations

Parking lots

Side-walks

Concrete curbs

Driveways 

Beams

Reinforced concrete slabs

Columns

Raft foundations

Stairs

Tie beams

Cast-in-situ slabs

Decorative concrete items, etc. 
Additionally, we offer an accurate measure of bulk concreting for concrete suppliers. 
What kind of estimation services does Legacy Estimating offer?
We offer concrete estimating spreadsheets, which come with cubic yards of concrete for various construction purposes. We also offer quantity of reinforcement, cement quantity, aggregate, sand, etc. We also offer our estimates in Excel sheets which come with all construction, details, activities, and material quantities. 
Get in touch with us today for your next project!