Lumber Estimating
Services
Lumber Estimating Services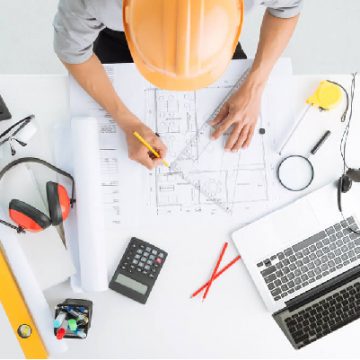 At Legacy Estimating, we have dedicated expert estimators for wood/lumber (woods and plastic) who have long-standing and proven expertise in the industry – working with general and sub-contractors worldwide. Under our lumber estimating outsourcing services for (Woods and Plastics), our construction cost estimators make sure each project is dealt with through strict follow-up of policies and guidelines of certified estimators governing bodies. Lumber quantity estimation services at Legacy Estimating involve our estimators figuring out structural, non-structural, each wood sill and fascia in your plans and takeoffs, and we describe them in detail. Our wood-plastic lumber takeoff outsourcing services come with the quickest turnaround time, are reliable and precise.
General Contractors

Lumberyards

Millwork Contractors

Lumber Wholesale Supply Companies

Lumber Retailers

Developers

Framing Contractors

Carpenters

Architects/Designers
Wood framers, contractors, builders, carpenters are our regular clients for our affordable, detailed, and precise lumber estimating outsourcing services and takeoffs. 
We create estimates which encompass all details like lumber or timber, labor costs, man-hours, logistics and transportation costs, permits, insurance, etc. With our detailed lumber quantity estimation services, we have helped our clients win more bids and get them amazing markups. 
Additionally, our estimates help builders, and general contractors better negotiate with their subcontractors, suppliers, and end customers.  
What do we cover with our lumber estimating services? 
Bid Estimates

Lumber Takeoffs

Project Lead Generation

Preliminary Estimates

Budget Estimates

Subcontractor Marketing

Lumber Cut Lists

Framing Takeoffs

Bidding Assistance

Change Orders

Value Engineering
Why should you choose lumber takeoff outsourcing services? 
Outsource your lumber estimates to us; why? Our estimates come with detailed, thorough, and precise estimates, complete with detailed material takeoffs with line-by-line item descriptions, which play their part in winning you more projects. 
We deliver our estimation services with the fastest and quickest turnaround times; additionally, we work our estimates through an extensive database of zip-code-based pricing, which is always current and up-to-date. 
How can Legacy Estimating become your best partner? 
We offer:
All-inclusive estimates with easily marked up plans 

Swift turnaround time, 24 hours to 48 hours, we deliver estimates timely and with details 

We offer cost-effective services, offering great value for money

Assistance in bid filing and biding, we also manage the bidding profiles of our clients 

Services of expert and dedicated lumber estimators

Bid-hit ratios of more than 90%

24/7 live chat and email customer support 
Legacy Estimating Lumber Estimation Process 
Estimation experts in our team have comprehensive knowledge of construction-related techniques, lumber quality, wall alignments, lumber quality, reinforcement, and temporary bracing. Our experts can quickly spot/recommend structural issues, product substitutes, and product suitability. 
We begin our estimation by reviewing drawing plans, usages, material specifications, field requirements, delivery sequences, etc., provided by the clients to mark the scope of work.  
This process is followed by on-screen takeoffs, with the aid of the latest software such as Bluebeam, Planswift, Trimble, etc., to feed in the plans and precisely measure dimensions. Lumber quantities required for framing are exported to spreadsheets with precisely referenced color-coded plans. 
Normally, our takeoffs include the breakdown of the below-mentioned quantities but are not limited to:  
Wooden posts of varying sizes and types

Framing panels, wall studs, corner studs, sill plates, ladder studs, and other structural limber components. 

Sheathings and insulation gaps

Roof decking and floor decking 

Timber and carpentry accessories 

Rafters, joists, and trusses 

Door/window casings which include headers, cripples, beams and trimmers 
We offer a detailed lumber cut list to ensure maximum wooden posts are used and avoid wastage by cutting lengths. Our lists aid framers in properly using each piece of timber efficiently. 
We estimate the costs for your project that are precisely based on your requirements. We can either send you quoted material lists that you can forward directly to your suppliers, or we can also use our construction cost database and RSMeans, to offer you precise and up-to-date pricing. 
For labor costs, we can either work with your labor rates and union or non-union prevailing wages, as per your preference. 
Our estimates are comprehensive and come with direct and indirect costs such as transportation, lumber, safety, insurances, cleanups, and various other costs.