Lumber Takeoff Services
(Woods and Plastics)
Lumber Takeoff Services (Woods and Plastics)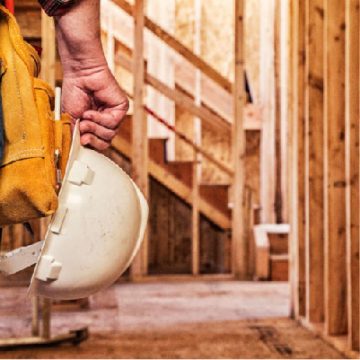 Are you a lumber framer, contractor, or vendor looking for the best and trustworthy lumber takeoff outsourcing services? Legacy Estimating is here to help!

Legacy Estimating is the culmination of years of experience in the construction estimation industry with expertise in precise and detailed estimates and material takeoffs for all the CSI divisions for commercial, residential, retail, industrial, civil, and residential projects.

We offer premium lumber estimating outsourcing services through a time-saving and cost-effective model by fusing our knowledge gained from experience coupled with the latest software to serve them in the best possible way. Legacy estimating offers all wood lumber quantity estimation services, including lumber takeoffs.
Architects/Designers

General Contractors 

Carpenters

Lumber Wholesale Supply Companies

Developers

Framing Contractors

Lumberyards

Millwork Contractors

Lumber Retailers
Lumber suppliers, wholesale dealers, and retailers also use our services to get precise and accurate lumber estimates for wood log quantities, aiding them to get precise orders from millwork contractors. Our precise lumber takeoff outsourcing services help devise the right material quantity for the end customers, which results in boosted sales which ultimately build long-term business relationships. 
Through our lumber quantity estimation services, we create and offer an accurate lumber cut list that enables the woodworkers to convert lineal foot to board foot, ensuring that most of the timber is utilized, minimizing the wastage. 
At Legacy Estimating, we believe in initiatives towards a green environment that, on a bonus, also reduce costs for every party involved.  
Our Deliverables for the lumber takeoff services include: 
Lumber takeoff EXCEL sheets

Marked up drawing plans

man-hours

Lumber cut list

Labor and material costs

Bid summary including labor and equipment costs, total material, overheads, overall profit percentages, logistics, insurance, taxes and permits, and various other costs. 

A detailed and complete overview of inclusions and exclusions
Choose us for your next and each subsequent woodwork takeoff, whether it is your framing takeoff or the carpentry countertops to be quantified. We work with rough carpentry, framers, trim, and millwork contractors with heavy and busy schedules to alleviate their pressure. We achieve all of this by minimizing their workload and costs by employing the services of our expert lumber estimators and framing material estimators. Our estimate are methodically reviewed on a line by line basis. 
We are only a call away, don't miss out on our amazing lumber estimating outsourcing services for your next lumber takeoff plans. 
Materials we Quantify in our Lumber Takeoffs
We offer complete and precise wood plastic composites or lumber estimation services – division 6 – in all the trades mentioned below: 
Millwork

Framing

Cabinets

Exterior trim

Eaves & rakes

Wood trusses

Paver stands

Rough carpentry

Sheathing

Wood framing

Wood stairs & railing

Wooden joists & beams

Structural timber

Wooden studs

Timber

Plastic fabrication

Woodwork

Countertops

Plastic laminates

Casework

Slatwall paneling

Wood decking

Floor joists

Drywall framing

Wood veneers

Fiberglass gratings

Standing & running trim

Wood trusses

Wood shelving

Stair components

Structural insulated panels 

Trim & siding

Wood paneling
Outsourcing Lumber Takeoffs
Outsourcing your lumber takeoffs and estimations is the correct strategy. Obtaining a precise lumber estimate and quantity takeoff requires in-depth knowledge of millwork construction techniques, lumber qualities, structural connections, labor costs man-hours and transportation costs, etc. 
Doing your own estimation and takeoffs consume lot of time. Additionally, you'll most definitely need dedicated takeoff estimators on your payroll too – and in this day and age of market dip, why should you add financial burden on your business? 
The solution to all of this? 
Hire an estimation company like Legacy Estimating; not only we will save you a lot of time and resources, but you can also use us for bidding on more projects, business strategy development, etc. By outsourcing your estimates, you are free from hiring and training professional staff which bears huge costs. Not only that, with our services, you won't have to invest in expensive estimating software too as we have dedicated software and entire infrastructure already in the running phase – talk about a win-win situation. 
Professional estimation companies like Legacy Estimating employ the services of expert and professional estimators to produce highly accurate and on-time takeoffs. But using our Lumber takeoff outsourcing services, your chance of bidding and getting more jobs increases, which will also facilitate long-term relations with your general contractor.