Painting Takeoff
Services
Painting Takeoff Services
As expert painting contractors, our expert estimators fully recognize and understand the importance of unique details required when in the process of putting a painting project together with accurate painting takeoff outsourcing services. We understand how hard it is to run a construction site as a busy contractor. This can become a fairly stressful and unpleasantly frustrating situation; this is why we offer accurate, quality and most precise painting takeoff outsourcing services in the market. We prepare takeoffs, person-hour estimates, paint gallon lists, and a complete turnkey labor and materials estimate for painting contractors. 
Be it a commercial, business or residential job that you are working on, we offer accurate and most precise painting estimating outsourcing services, with a detailed overview of estimating material takeoffs. Utilizing state-of-the-art software like PlanSwift and OST takeoff software – along with citing the painting and decorating contractors' bodies and association standards.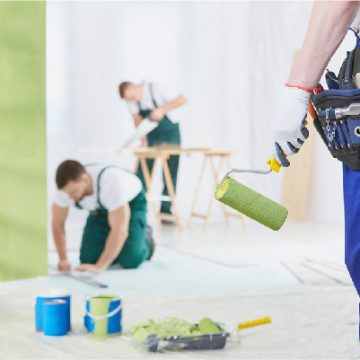 Painting Quantity Estimation Services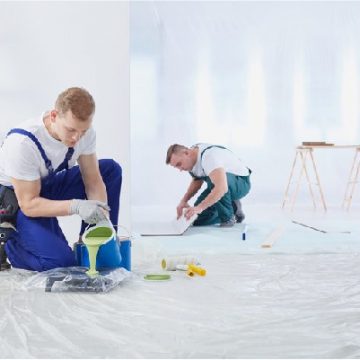 For accurate painting labor and material takeoffs, we understand that the crucial elements of any painting job are the total ins and outs of the job at hand. Such as removing areas like the windows and the doors, the preparation of the walls, the number of coats of paint and primer required to complete the entire project. Our painting quantity estimation services quantify all of these and much more to offer the clients a precise overview of the painting project. Including the height of the walls, so you know before starting the project if and when scaffolding is required.
Painting Estimating Outsourcing Services
For a precise material procurement, you will need accurate and precise numbers so you can better determine if you have sufficient resources to complete a particular job or not. When you work on a business or a commercial complex, you must know an accurate number of the buildings you will be undertaking in the project, plus the number of rooms for each building, as these can become a lot to manage and account for. If these numbers are off by any chance, your entire project and financial resources can be in jeopardy.

Our experts have access to state-of-the-art software like PlanSwift; you shall receive an audit trail with the painting estimates we send your way. The software accurately measures all areas of the paint finish, with the finish schedule tagged for paint such as ceilings, walls, all trim, and any other surfaces painted. You can additionally adjust the lists of material takeoffs, as we send you a complete, precise and detailed Excel spreadsheet.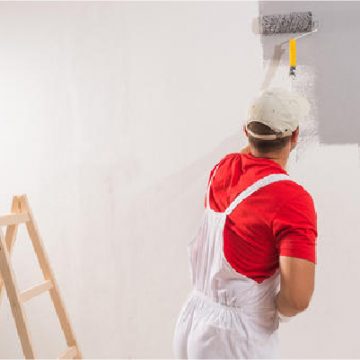 Precise Estimates for Contractors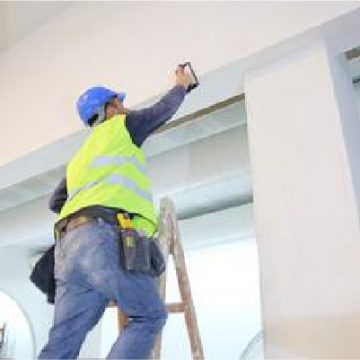 Total and detailed estimates and takeoffs from Legacy Estimating are helping revolutionize the estimating game for painting contractors. The ability to bid on jobs swiftly will let contractors focus on growing their business at rates than ever imaginable. 
With our accurate, detailed and precise takeoffs and later generated estimates; you can bid on a job with absolute confidence while your entire team solely focus on managing the job. This confidence is afforded to you in the knowledge that you have received the most precise form of report data, and you know that you are less likely to waste time or make costly mistakes. 
Painting Takeoff/Estimation Deliverable
For the division 9 trade, the subsequent mentioned are our painting takeoff/estimation deliverables:
A wide-ranging review of exclusions and inclusions

Labor Hours

Painting takeoff spreadsheets.

Efficient Marked up drawing plans.

Material, labor and equipment budgets

Takeoff summary, with total costs for material, labor, gear, overhead, profits, etc.