Plumbing Estimating
Outsourcing Services
Plumbing Estimating Outsourcing Services
Legacy Estimating offers specific and swift plumbing estimating outsourcing services for general contractors, plumbing, piping, mechanical, and insulation designers and contractors. For years, Legacy estimating and our experts have earned a reputation for deeply understanding our clientele's unique needs and challenges and consequently offering speedy estimating solutions – fulfilling the clients" business and project objectives.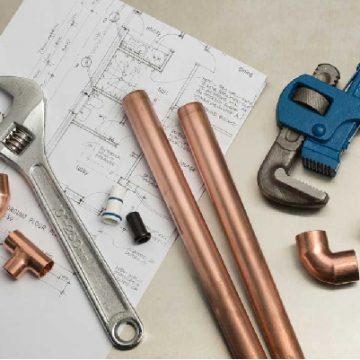 Legacy Estimating Outsourcing Services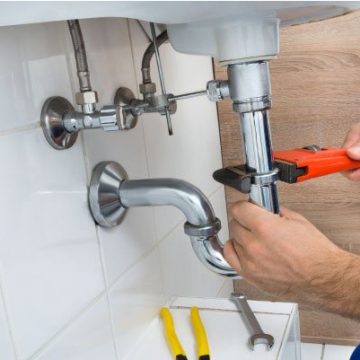 What do we do best? We are dedicated to offering precise and swift estimates to ensure our clients win the bids by submitting competitive estimations. We have in-depth knowledge of plumbing materials, systems, labor rates, specifications, and many other factors. Additionally, our estimating experts are equipped with state-of-the-art takeoff software to perform on-screen takeoffs by applying current zip code-based pricing – we use RSMeans and our extensive costing database for area-specific labor and material costs.
Why do you need plumbing quantity estimation services? – Plumbers mostly do not have time, access to precise estimation software, and hands-on expertise and to overview the plans and drawings to recheck if the plans will work in the actual working environment or not. Our expert estimators reevaluate and make corrective changes to the drawing and plans for making specific workable plans.
Legacy plumbing takeoff outsourcing services are targeted towards residential and gigantic commercial project estimations. We have delivered exceptional estimation services for plumbing works to private and government commercial and residential, healthcare, industrial, and utility projects.
Range of Legacy Estimating Plumbing Services
We deal with project budget estimates, material takeoffs, conceptual estimates, bid estimates, detailed and precise design development estimates, bid reviews, bid assistance, Independent third party estimates, procurement and change orders, project cost management, subcontractor marketing, and plumbing project lead generation.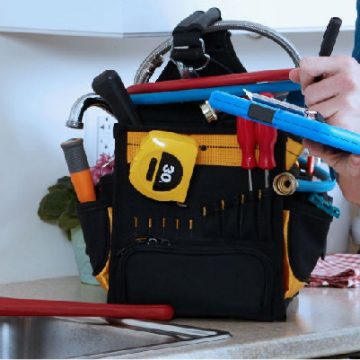 Legacy Estimating Deliverable's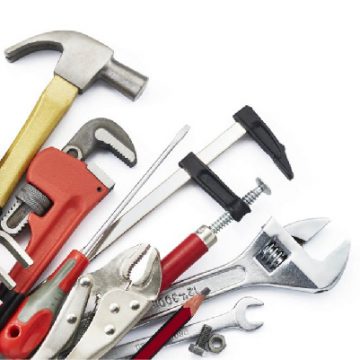 Easy to review and revise spreadsheets 

Fittings, pipes, fixtures, and other equipment counts 

Material types and quantities 

Precise and detailed material takeoffs

Labor and material costs 

Color-coded markup plans

Labor hours 
In addition to all of the above, we also offer detailed reports covering labor hours, overheads, taxes, profit percentages, and other miscellaneous costings, etc. 
Residential Plumbing Estimating
Whether you are a big residential plumbing contractor or a small-scale plumber, you need plumbing estimating outsourcing services with precise and accurate estimates for your plumbing jobs to better quote prices to the clients, expertly bid on jobs, and for the material procurement from the local vendors. 
Our plumbing takeoff outsourcing services can help you do all that and much more. MEP expert estimators at Legacy Estimating can assist you in fast and accurate estimate preparations – letting you set and project profit margins, meet deadlines, and save time. 
We always take in all necessary details like the precise number/quantity of pipes, taps, fittings, valves, insulation, and other required accessories such as showers, faucets, toilets, sinks, etc. 
With our plumbing quantity estimation services, you can precisely quantify all kinds of residential plumbing works.
Such as: 
Water heaters

Kitchen and bathroom plumbing 

Gas lines

Main sewer lines

Water lines

Garbage disposal ducts

Floor drains and laundries 

Domestic HVAC systems 

Surface trench drains

Swimming pool plumbing 
Commercial Plumbing Estimating
Legacy Estimating is your best bet when it comes to super-fast and precise commercial plumbing estimating services. We recognize the sheer complexity of the jobs of commercial plumbers – as it involves complex, intricate and integrated plumbing systems. This is why we put keen attention to precisely itemizing all components of a commercial plumbing job, such as fittings, fixtures, pipes, valves, and other accessories for multiple floors. 
Our expert estimators strive to provide you precise estimates, making sure your project runs smoothly with location/zip code base current prices for labor, materials, and equipment to tackle unwanted run-time surprises. 
We offer wide-ranging solutions and services, from material takeoffs and bid estimates to third-party estimates, catering to all your business needs. 
We have crafted and delivered estimates for new installations and repair of plumbing systems for multistory shopping malls, offices, apartment buildings, hospitals, high-rise buildings, schools, research labs, and so forth. 
With our targeted assistance, our commercial plumbing clients have won multiple back-to-back projects with better and faster quoting prices and bids – plus, we can generate invoices whenever you need.